Where Were You When It Was Shit?
a mix-tape of the context of my youth growing up in Merseyside, spanning 1980-2002, a turbulent period for the region and looking back at it in retrospect an incredibly important series of events that overlay and link into one another. Touching on political instances; the Toxteth riots, the dockers strike and the growth of Militant Labour. Celebratory instances; Quadrant Park, The State and Cream. Social instances; the demolition of council blocks by the Liverpool Housing Action Development Trust in redevelopment of poor areas and the appropriation of ruins left behind.
Created utilising found footage the work skips across time and brings to light overlooked and forgotten moments, a regional story with far reaching meaning.
Video work utilising archival / found footage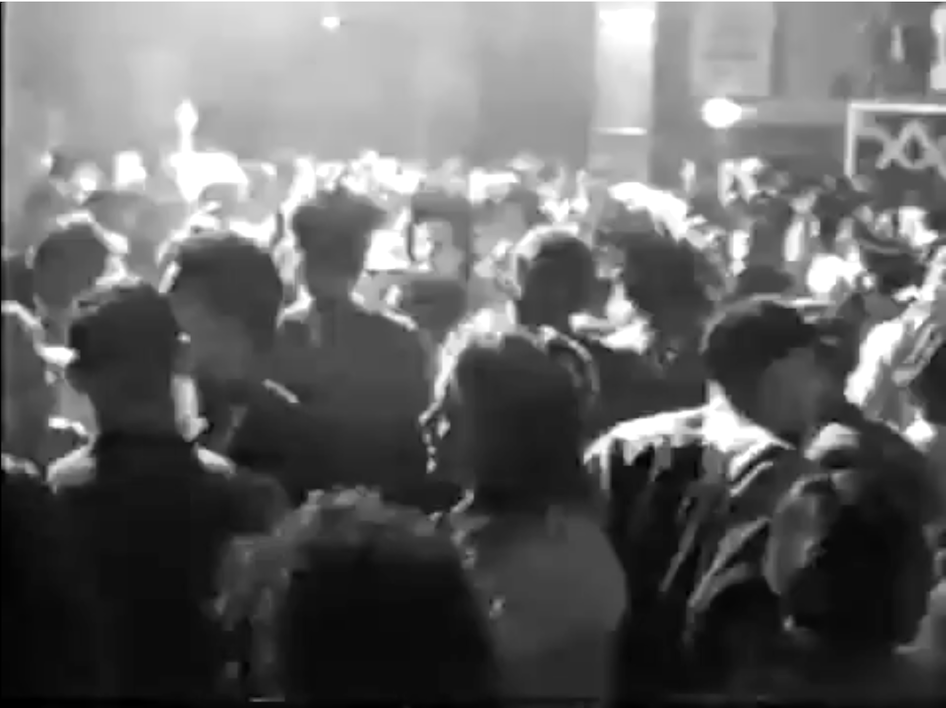 Still from 'Where Were You When It Was Shit'
Still from 'Where Were You When It Was Shit'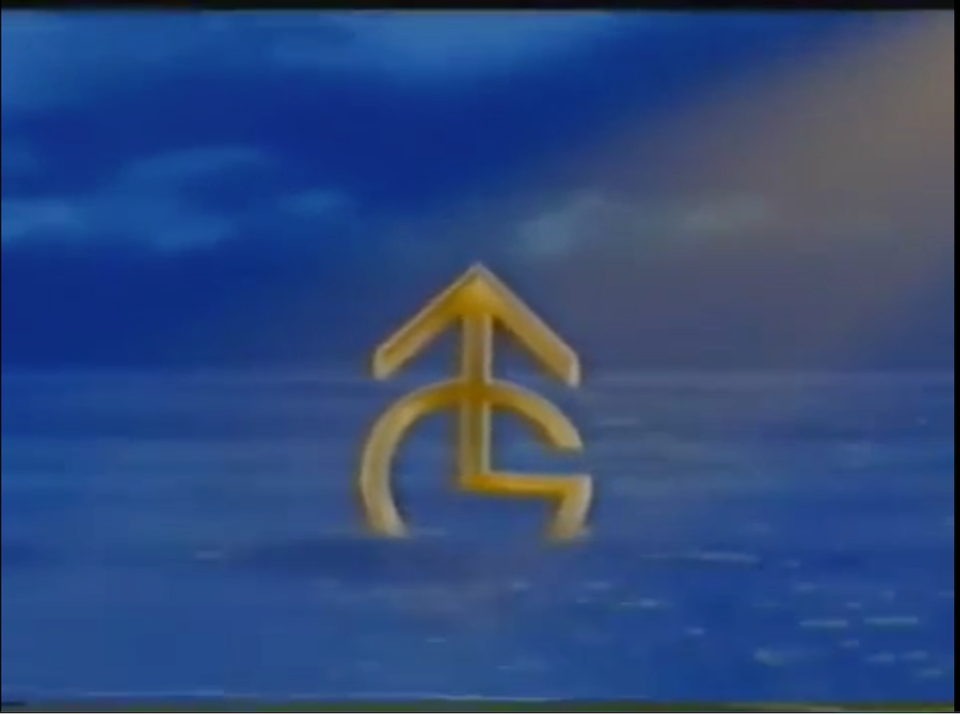 Still from 'Where Were You When It Was Shit'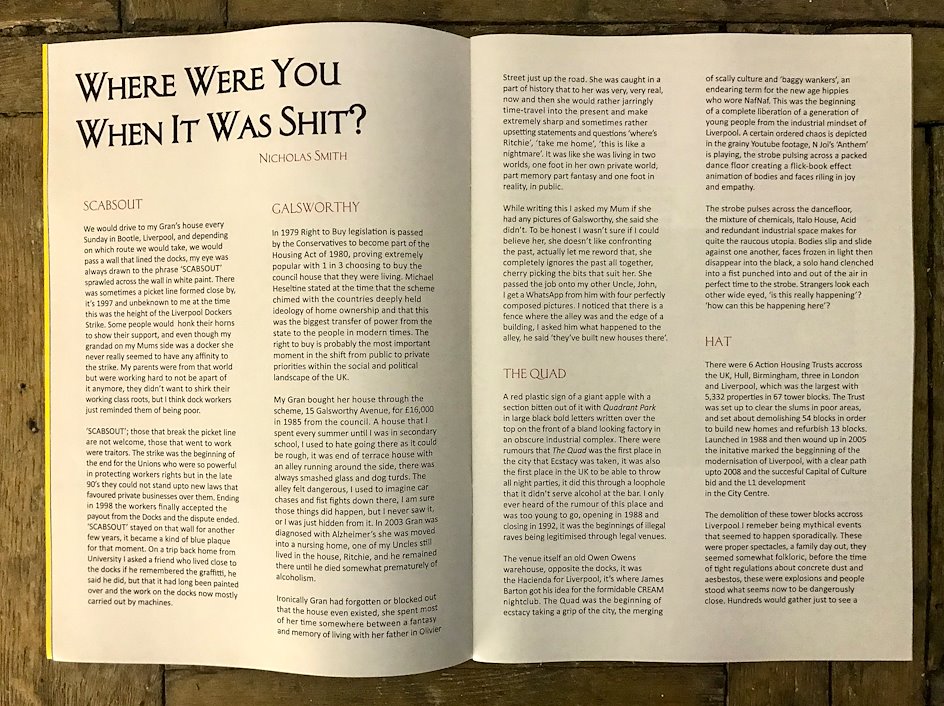 Essay and images 'Where When You When It Was Shit', published as part of 'Transitional States' publication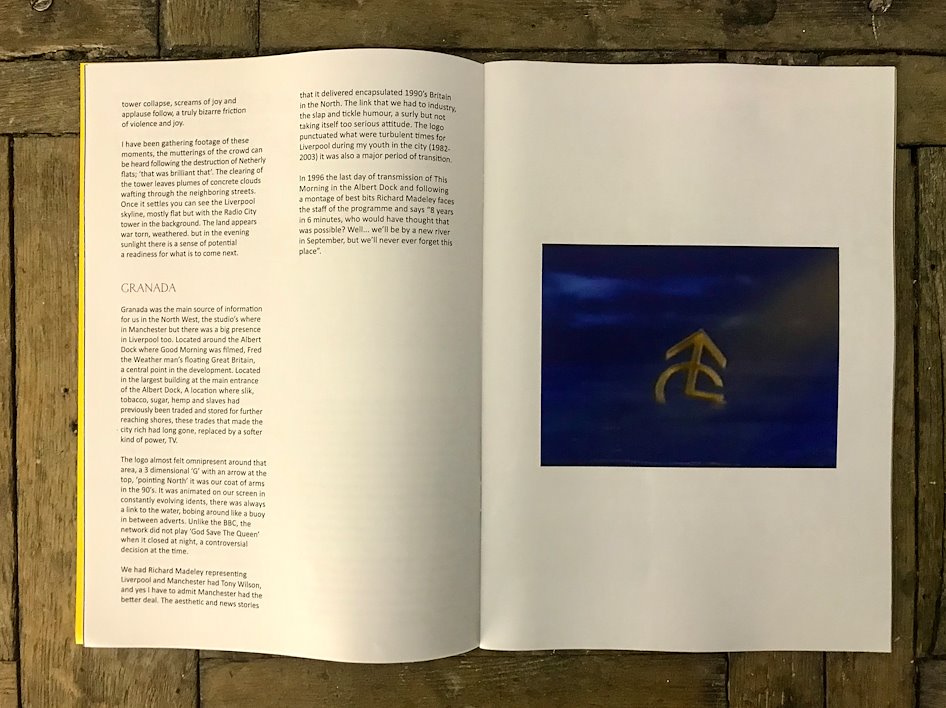 Essay and images 'Where When You When It Was Shit', published as part of 'Transitional States' publication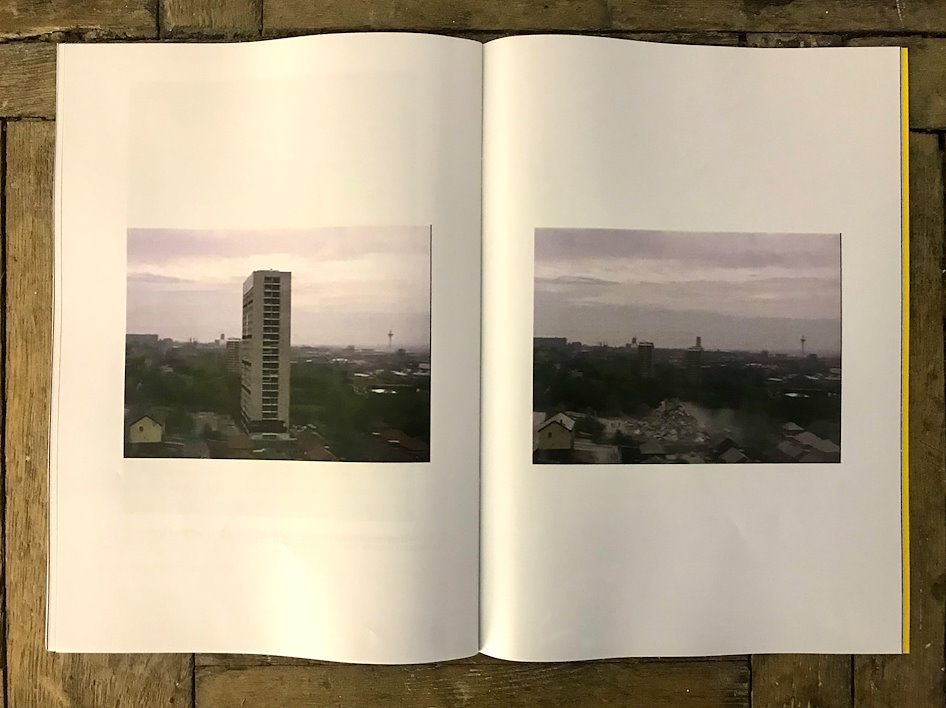 Essay and images 'Where When You When It Was Shit', published as part of 'Transitional States' publication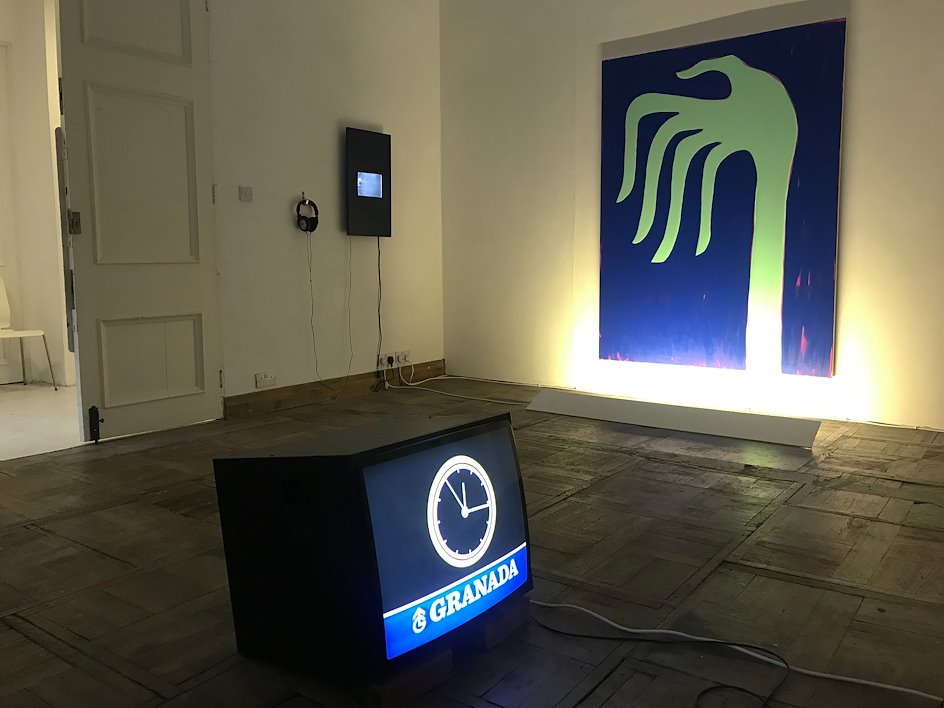 Installation as part of group exhibition 'Transitional States' at Campbell Works, London. Oct 2019
Trailer for 'Where Were You When It Was Shit'